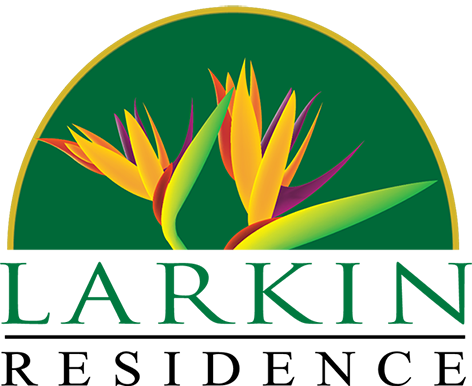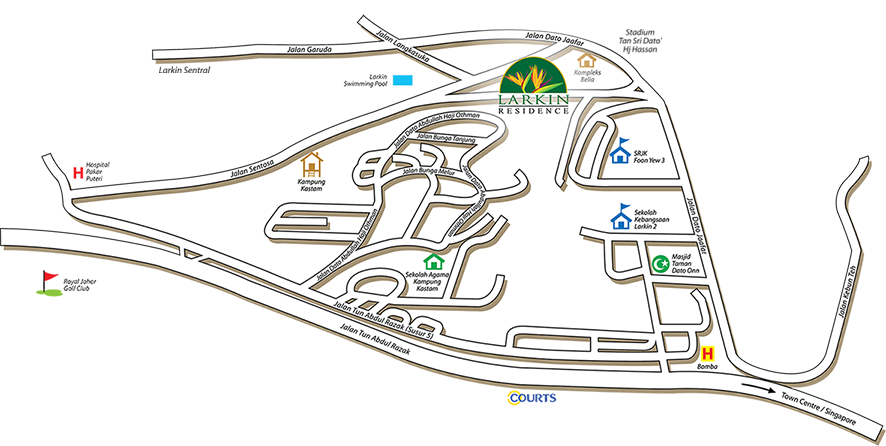 Copyright 2016 @ All rights reserved.

Johor - Singapore Causeway
Hospital Puteri Specialist
Stadium Tan Sri Dato' HJ. Hassan Yunos
SRJK (C) Foon Yew 3
Larkin Sentral
Strategic - A Dream Location
策 略 性 地 点
Larkin Residence Phase Two

Located in Jalan Dato Onn Jaafar, Larkin Residence is only 5km to Johor Bahru town centre and a mere 5 minutes' drive to the Causeway. Close to schools and hospitals as well as other public amenities like main bus terminal, wet market, stadium and public swimming pool, assuring you the most convenient lifestyle that you deserve.

位於 Jalan Dato Onn Jaafar, Larkin Residence 离开新山市中心只有5公里路程。而您只需五分钟的车程就能抵达长堤。附近设有学校,医院以及如巴士总站,菜市,体育馆和公共游泳池等公共设施,以确保您生活上的便利。